Tree Wise Men – Professional Tree Care
Family Owned for 25 years and counting…
Tree Wise Men is a trusted name in tree care all throughout the Council Bluffs, Omaha, and Lincoln area.
We do everything from tree trimming to large tree removal services. We're also highly experienced and a first call with past clients for the storm cleanup and disaster recovery that's necessary in our unpredictable Midwest weather.
As Certified arborists we truly understand your trees and know exactly what needs to be done to either safely remove them without property damage or prune them to allow you to enjoy them at their fullest potential.
With a steady hand they've worked with families like yours and earned a reputation as being easy to work with, fair-priced and always ready to go the extra mile to ensure that your trees are safe, healthy and strong enough to be enjoyed for generations to come.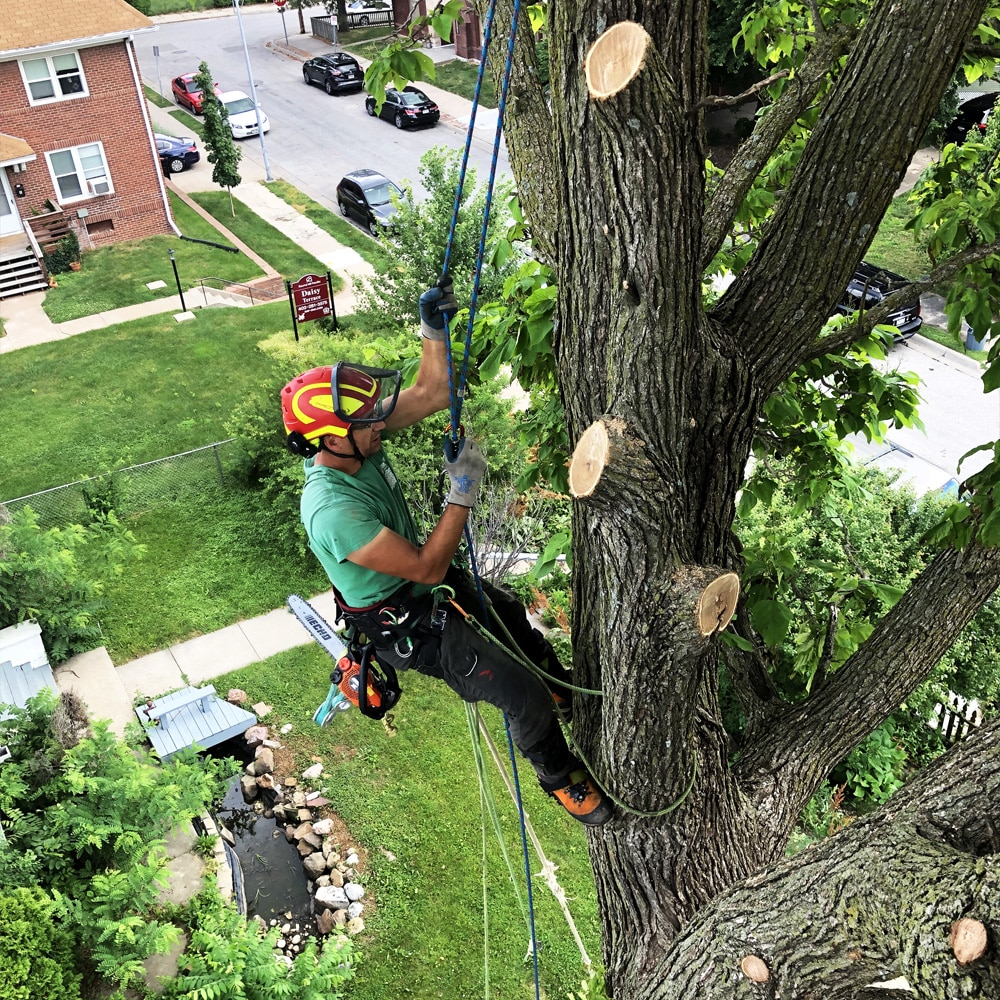 Tree Trimming & Pruning
Tree trimming is all about extending the overall lifespan of your trees as well as keeping them safe for you and your family. As certified arborists, we bring a skilled hand to the job to be sure your trees are pruned in a way that keeps them safe and healthy for generations to come.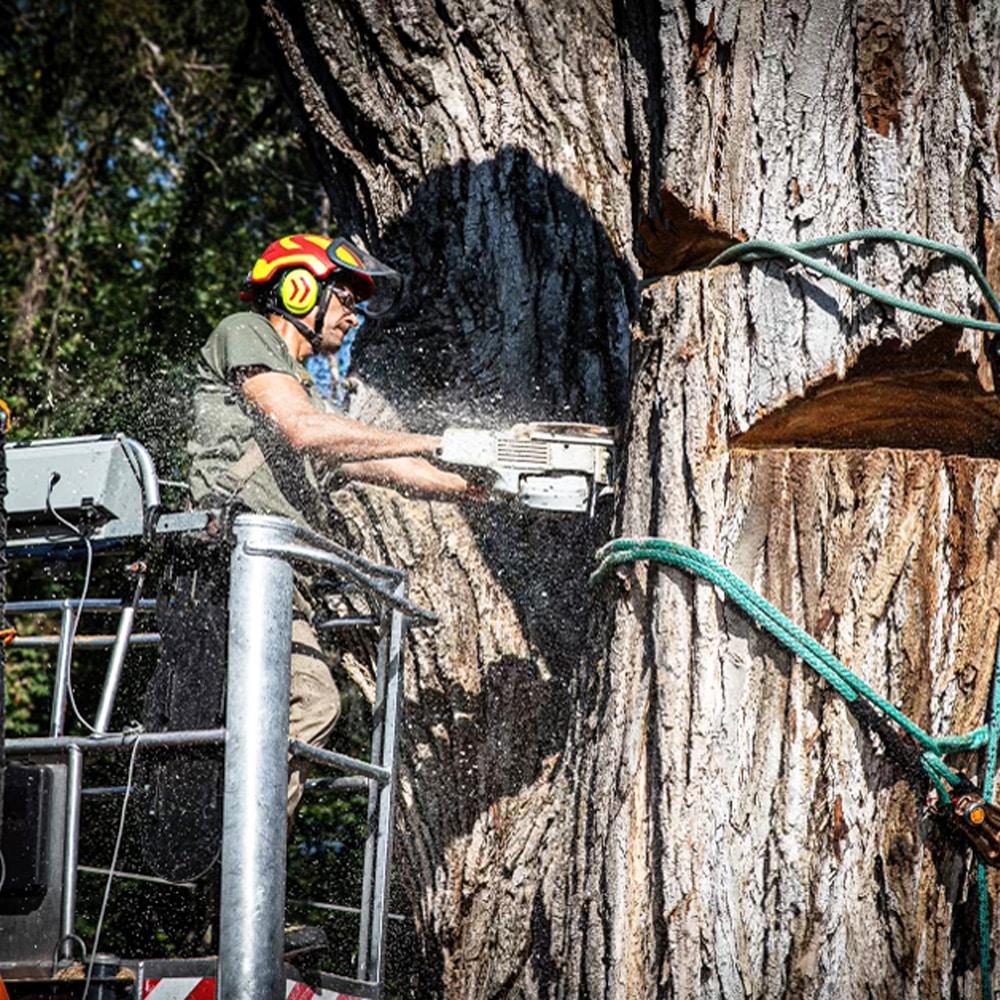 Tree & Stump Removal
Tree removal can be a complicated and dangerous job depending on where your tree is located. That's why we use the highest quality equipment to keep you and your property 100% safe. Then we'll finish off the job by completely removing the stump, so your yard is ready to enjoy right away.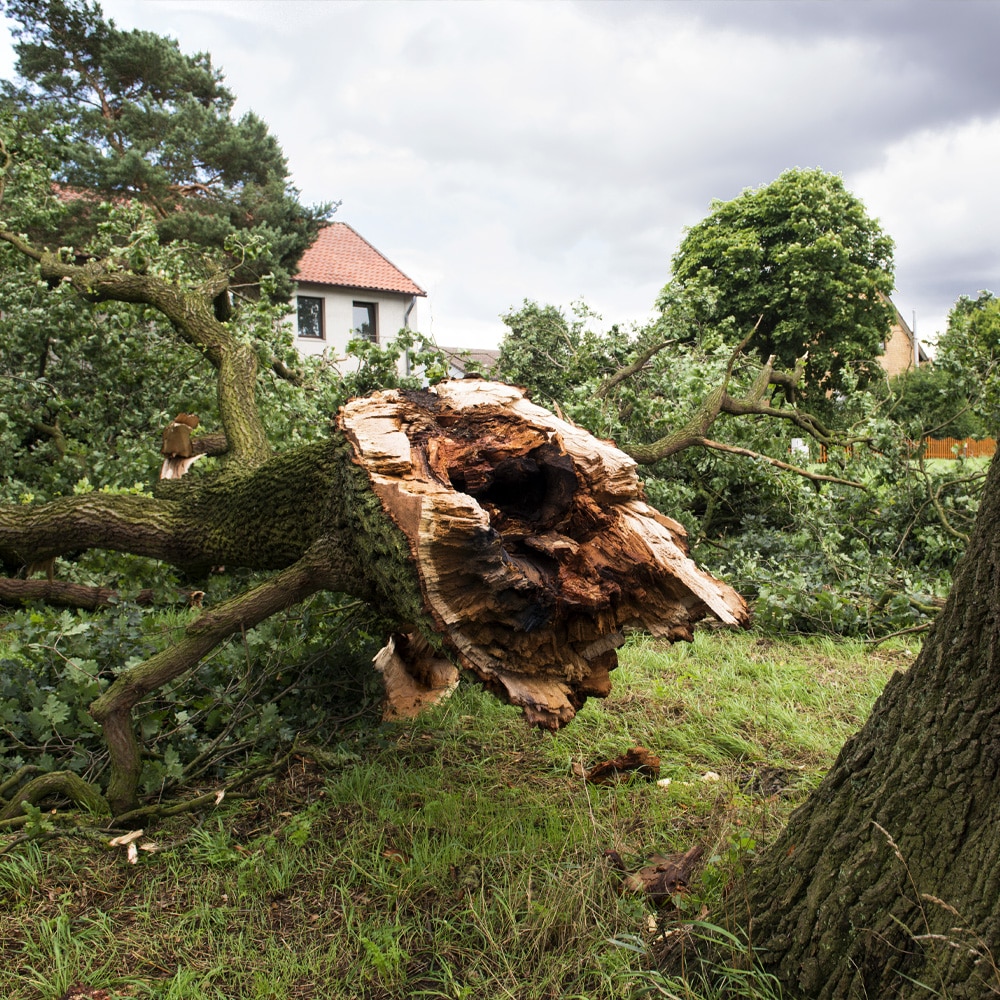 24/7 Storm Cleanup
We all know how unpredictable weather can make an emergency out of your tree care. As natives to this area, we have the experience and manpower to handle ALL of your storm cleanup needs quickly and safely. With 25 years of experience, we are many companies and past clients' first call after a storm.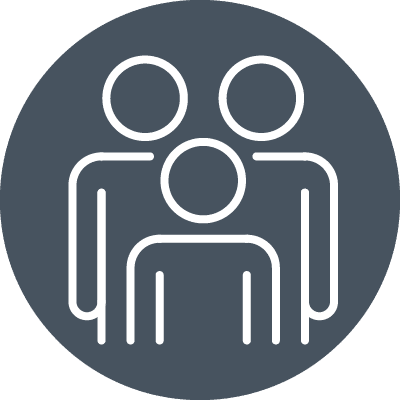 FAMILY & LOCALLY
OWNED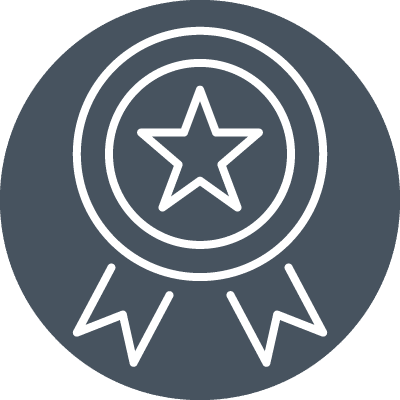 HIGHLY
EXPERIENCED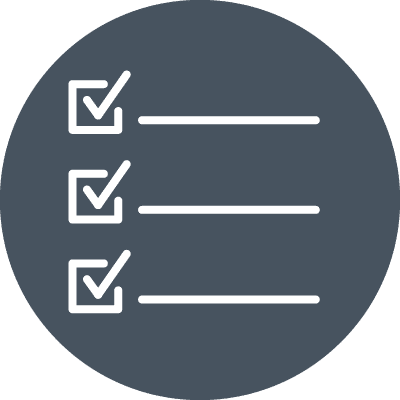 PROFESSIONAL
& ON TIME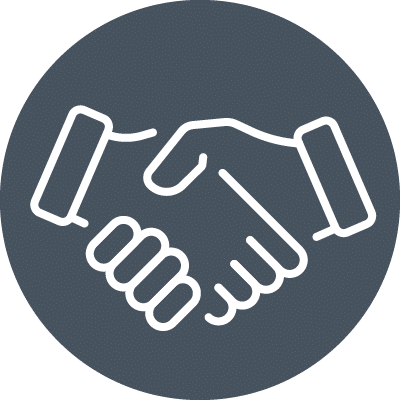 PERSONABLE
& COURTEOUS
The Promise We Make To Customers Like You:
Upfront and clear project bids at a fair price.
Clear communication on timelines and job details.
A 100% safe and professional job environment. No corners cut.
Professional, friendly and courteous Tree Wise Men crew on your project.
Top of the line equipment to ensure your project is done quickly, efficiently and safely.
Your yard will be left in a clean and ready to enjoy state once our team has completed our work.