Storm Damage to a Roof: Types, Impacts, and Cleanup
Last updated Thursday, August 24th, 2023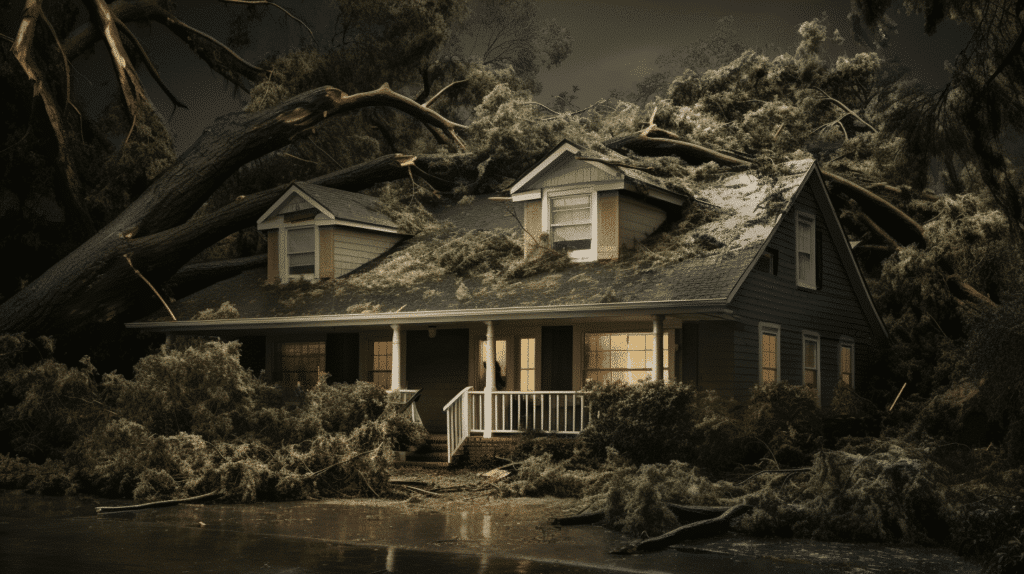 How Different Types of Storms Can Damage Your Roof
A storm can leave you homeless overnight if it does enough damage to your roof. There were 18 climate disaster events throughout America in 2022. They collectively caused $175.2 billion in property damage and nearly 500 lives lost.
Hurricane-force winds, heavy rains, hailstorms, and ice storms can wreak havoc on your home roof.
Here are some common roof damages you might encounter:
Leaky roofs
Uprooted roofing material
Broken roofing material
Holes in the roof
Shrinkage
You can only reinforce your roof and weatherproof it, but you can't control Mother Nature's fury. But clearing up the damage to make your home safe and livable once again is in your hands. Because sometimes the damage done won't be visible right away. These events could've damaged a portion of your roof that keeps getting weaker until it caves in unpredictably.
A professional storm damage cleanup job will help you immediately unburden your roof and maintain its integrity in the long term.
In this blog, we'll help you understand the damages caused by different types of storms, and the importance of cleaning up your roof once they've passed.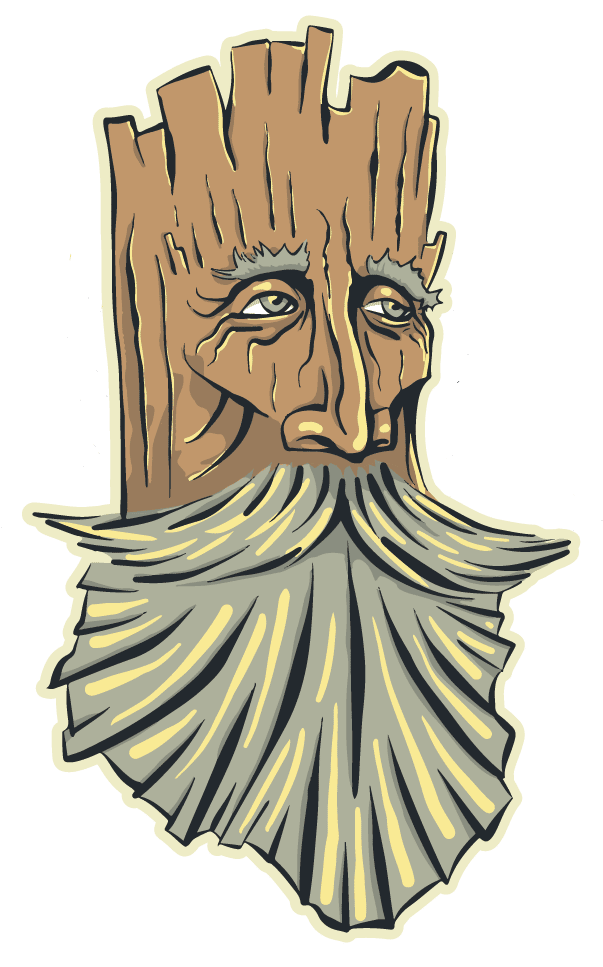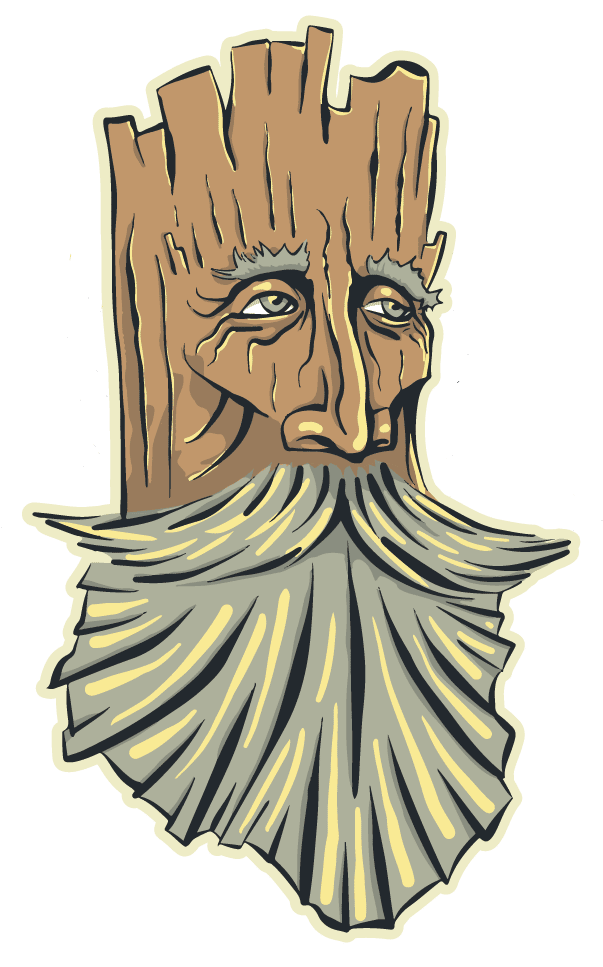 Types of Storms and Their Effects on Roofing Systems
Different types of storms require different types of roofing protection to minimize damage. So you need to build a roof that's durable, not just pleasing to the eye. It's the only thing standing in the way of you and a life-threatening event.
Let's take a deeper look at how different types of storms can impact your roofing system:
Wind Storms – Even winds above 40 mph are capable of damaging lightweight asphalt shingles and causing severe roof damage. Imagine how much damage hurricane-force winds above 75 mph can do. They can cause entire trees to collapse on your roof. Tornadoes can throw giant pieces of debris at your roof or uproot it completely if they get too close. Once the storm passes, it's time to inspect your roof for wind damage. Look out for any signs of cracked and torn shingles, loose granules, cracks, and holes. Wooden roofs or lightweight sheet roofs are probably going to face the worst damage. However, roofs with metal or slate materials tend to get away with minimal damage.
Rain Storms – A roof without a proper drainage system is a sitting duck when a rain storm hits. And if there are missing roof shingles, the water is going to drain into your home. Roofs aren't built to withstand the weight of standing water for too long. It can start weakening the adhesive between shingles and create multiple leaks. A clogged gutter can accelerate this crisis by holding up more water on the roof. It's not uncommon to see roofs caved in and long-term structural failure caused by rain storms. So if your region faces heavy rainfall, you need to keep your drainage systems clear and install proper roofing materials.
Hailstorms – Hailstorms don't last too long, but they can have a deadly impact on your roof. The damage depends on the size of the hail stones. Even a mini-golf ball-sized hailstone can leave severe dents on roof shingles, and knock out their granules. So now you're left without any protection from sun or rain damage. There could be extensive damage that could go by undetected. You need to get your roof damage professionally evaluated to handle the visible and hidden damage effectively.
Snow Storm Damage – You need to take special measures for structuring and weather-proofing your roof if you live in an area that gets heavy snowfall. Your roof should be inclined enough to prevent any heavy snow layers from burdening it. Request for pitched roofs with an additional protective layer during your home's construction. Snow storms can easily lead to cracks and leakages that will damage your home interiors.
The Importance of Storm Cleanup for Roofing Systems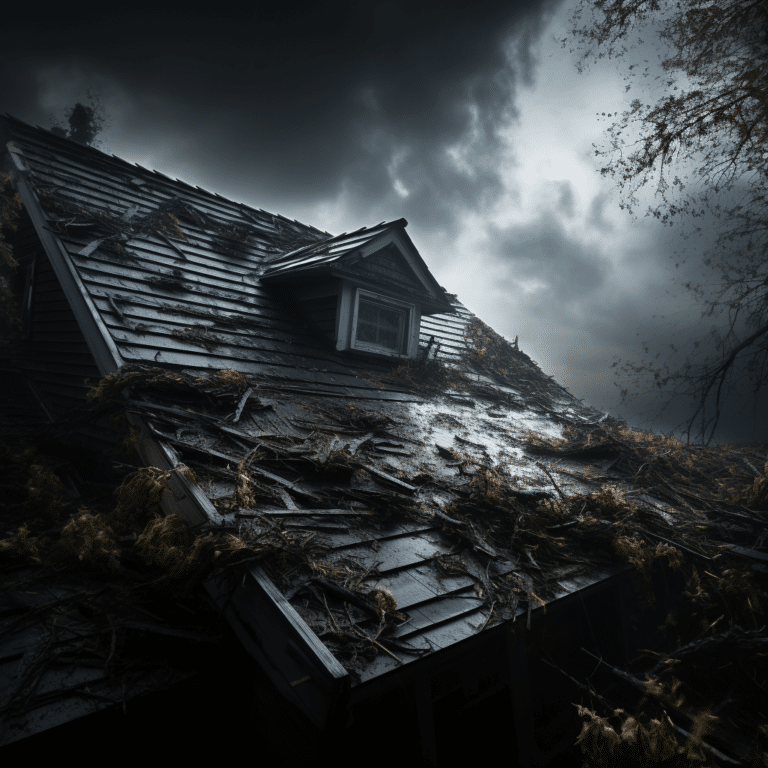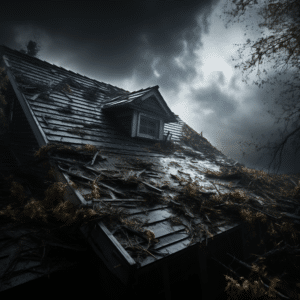 You can't wait for another storm to take action to protect your roof. You need to inform your insurance provider quickly to get your payout for repairing it. Your homeowners' insurance coverage should take care of your bills for fixing the storm damages.
Remember, you need to act urgently, but sensibly. So don't rush in to fix it yourself. You could miss out on taking care of some hidden wood rot. Or maybe you aggressively pressure wash your roof and cause even more damage to the shingles and granules.
You may get rid of the visible debris, but compromise the long-term integrity of your roof. So you're essentially putting your insurance coverage at risk too.
Tree Wise Men's experienced storm damage cleanup crew will help you clean and protect your roof in a faster, cheaper, and safer way. We'll do a detailed damage assessment before we begin and help you sort out your insurance paperwork.
Our experts are trained to use the right tools and techniques to safely clear moss, dirt, ice, water, or any other debris left by the storm on your roof.
Frequently Asked Questions on Storm Damage and Cleanup
How do I identify storm damage on my roof?
Here are a few common roof damages caused by storms that you should watch out for:
Leaky roofs
Uprooted roofing material
Broken roofing material
Wood rot
Holes in the roof
Shrinkage
Why is it essential to address storm damage promptly?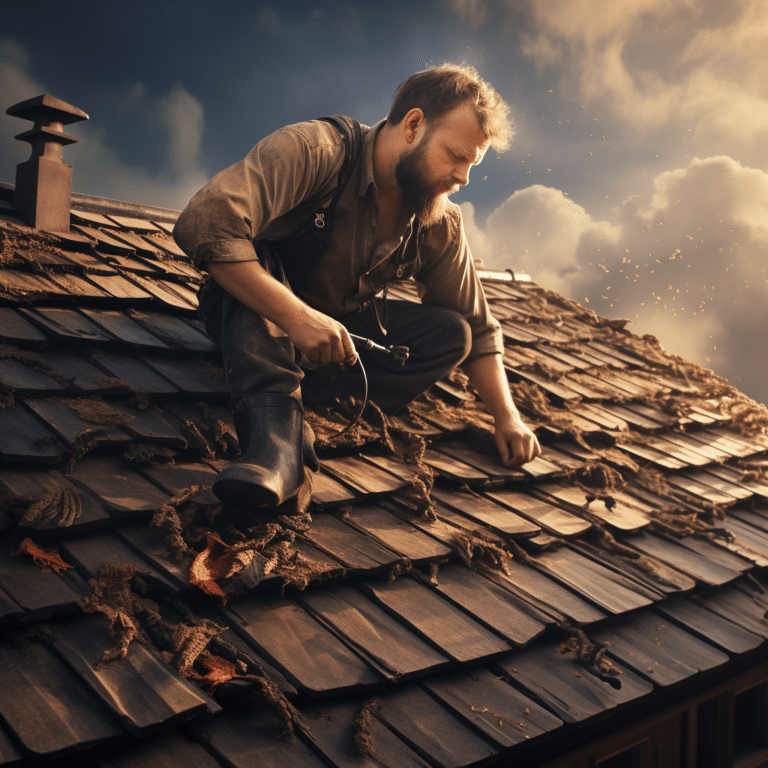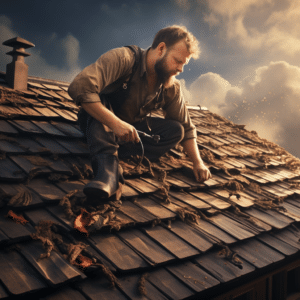 You'll probably only spot the superficial damage if you try to survey your roof. But our storm damage cleanup experts will scan and clearly identify all damage sources – visible and hidden.
For instance, they'll clear the standing water and clogged drains on your roof after a rain storm. And they'll also assess your roof and the walls around it for wood rot caused by any leaks. So you'll be able to repair your roof to preserve its long-term integrity.
Should I involve my homeowners' insurance provider in storm damage claims?
Yes. It's important to inform your insurance provider about the roof damage right after the storm. But involving our professional storm damage cleanup crew will expedite your compensation process. We'll create a detailed damage report with visual evidence to share with your insurance provider.
We'll also sort out your homeowners' insurance paperwork to simplify your claim filing. You can connect with a reputable contractor to repair all the roof damage and document your expenses. All these reports and bills will play an important role in securing your payout.
How can I find reliable professionals for storm damage evaluation and cleanup?
Here are some valuable tips for choosing reliable professionals for storm damage evaluation and cleanup:
They should have a long-proven track record of handling all types of storm damage including wind storms, rain storms, hailstorms, and snow storms.
They have access to a variety of tools to efficiently get the job done without causing any further damage
They are licensed, bonded, and insured, which can be verified by your insurance company
They can help you take preventative measures to ensure this damage doesn't happen in the future
They charge fair prices that remain consistent through all kinds of emergencies
Tree Wise Men is proud to check all these boxes. We've been serving families like yours for over 25 years throughout the Council Bluffs, Omaha, and Lincoln areas.
Once you call us, you just have to sit back and relax. Leave it to us to clear the damage and bring back the home-sweet-home vibe for your family once again.